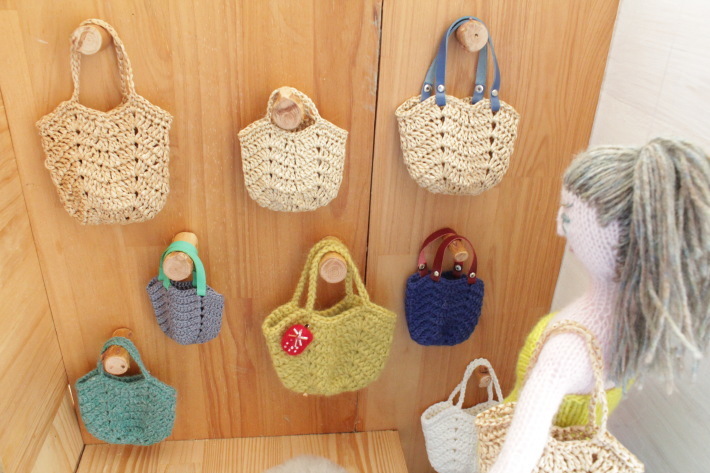 If you wish to mount the handle with another material, please knit up to Round 8.
Then attach the handle to the eyelet and finish it.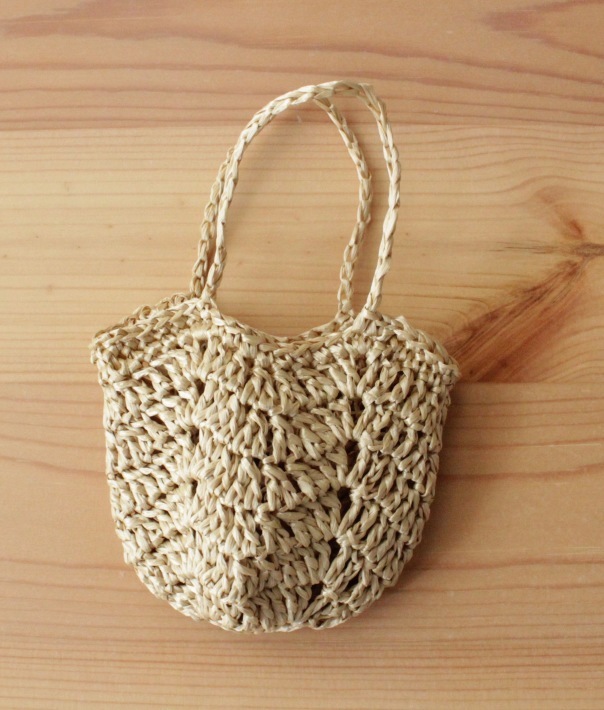 round1 start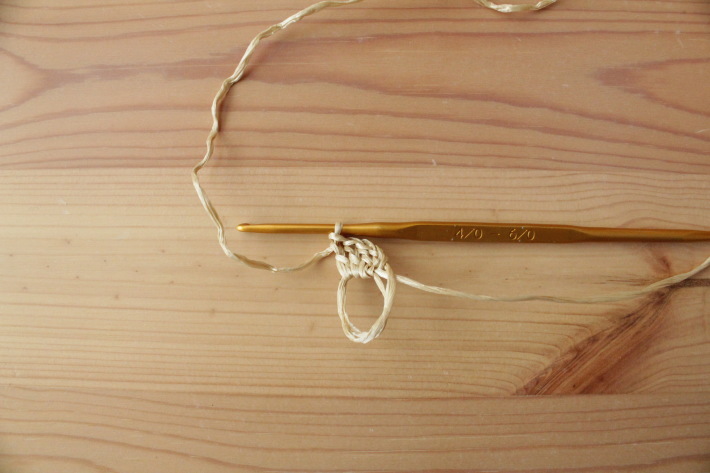 round1 finish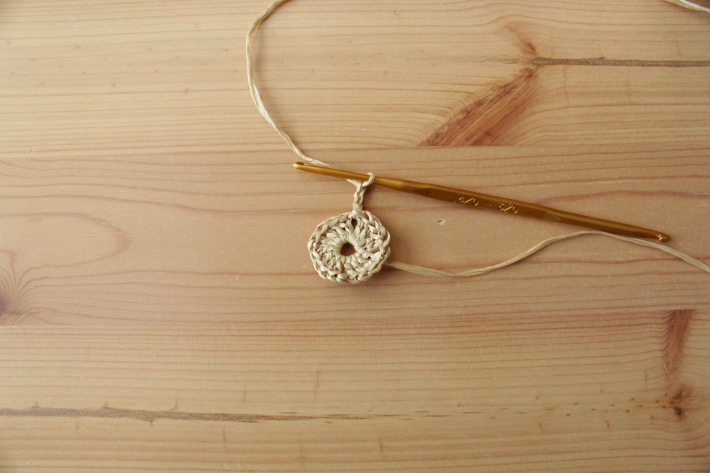 round2 start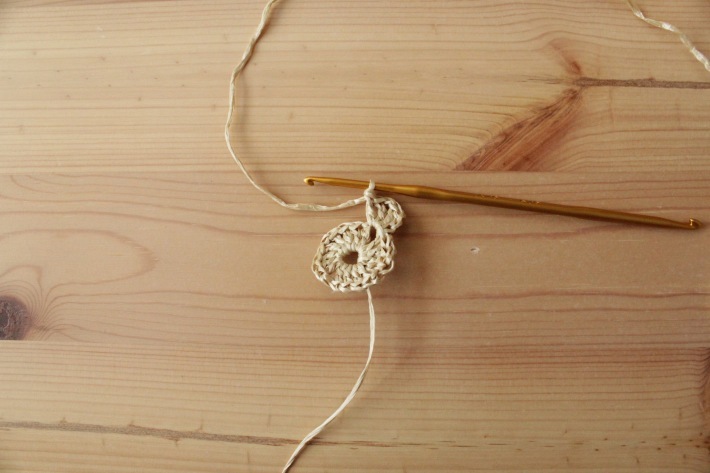 round2 finish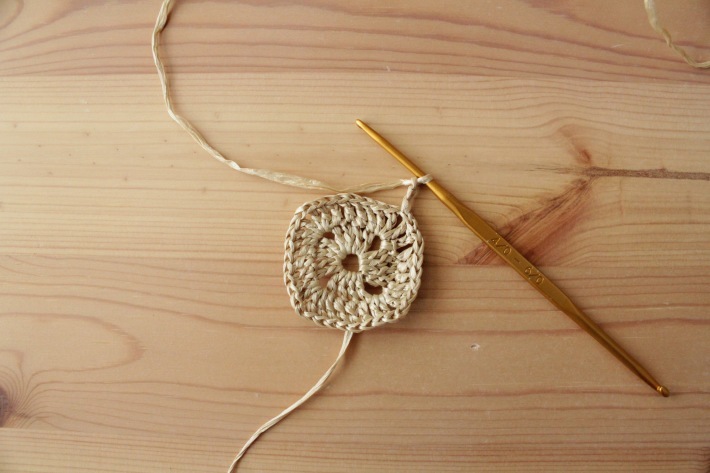 round3 start
round3 finish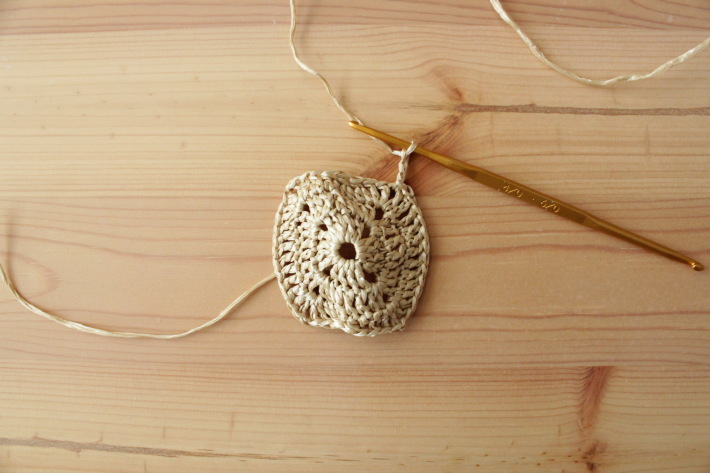 round4 strat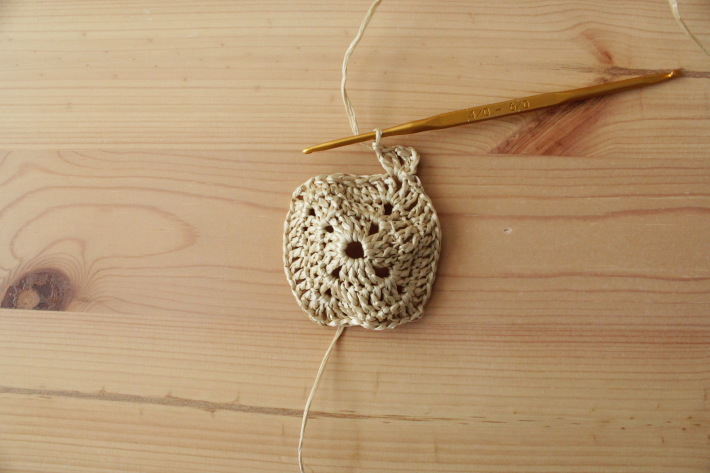 round4 finish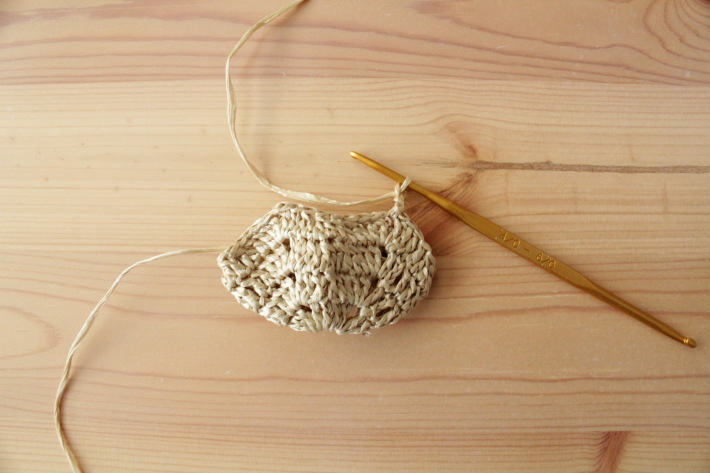 round5 start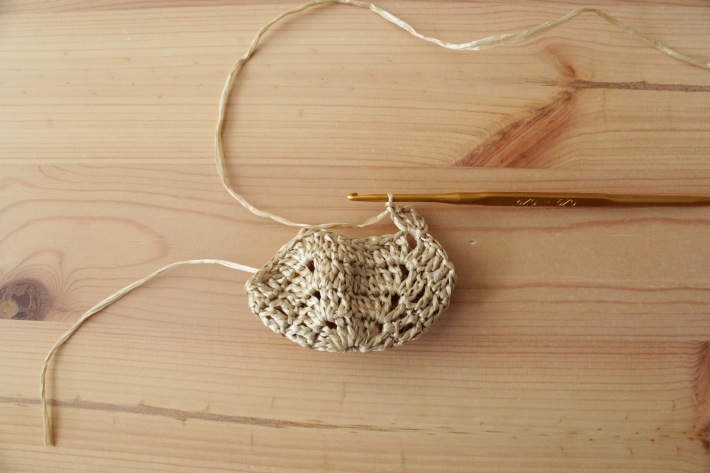 round5 finish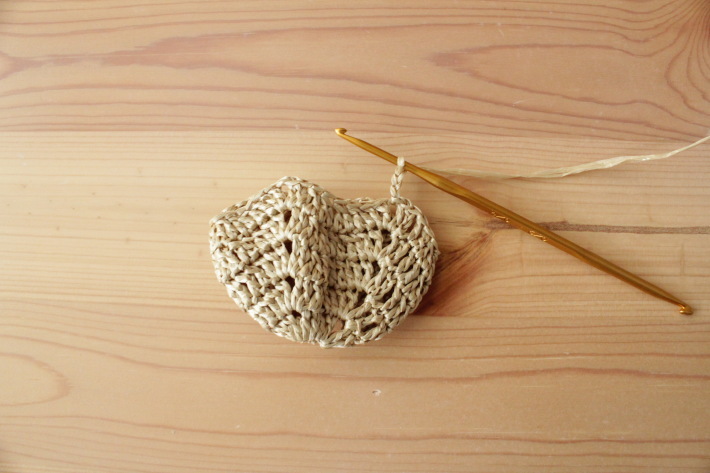 Please refer to the chart of Ravelry's PDF from the next row.