Divide the stitches into left and right legs. Remove the marker if there is a marker.
Move next 23sts to the scrap yarn. The remaining 23sts are the left leg.
Left leg
round1 Divide the 23sts on the needle into several double pointed needles. Following the stitches on the needle, use the forward-loop-cast-on method to make 10sts. Join the next stitch on the needle and then knit 23sts.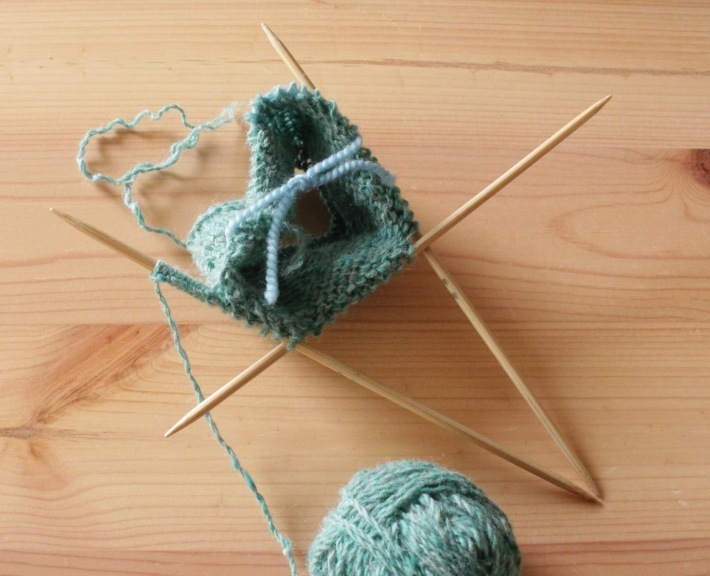 Continue knitting 10sts above the crotch, and put the marker.
The marker is on the front of the pants' crotch.
round2-round60 k33
round61 p33
round62 k33
Bind off purlwise on 3.6mm needle.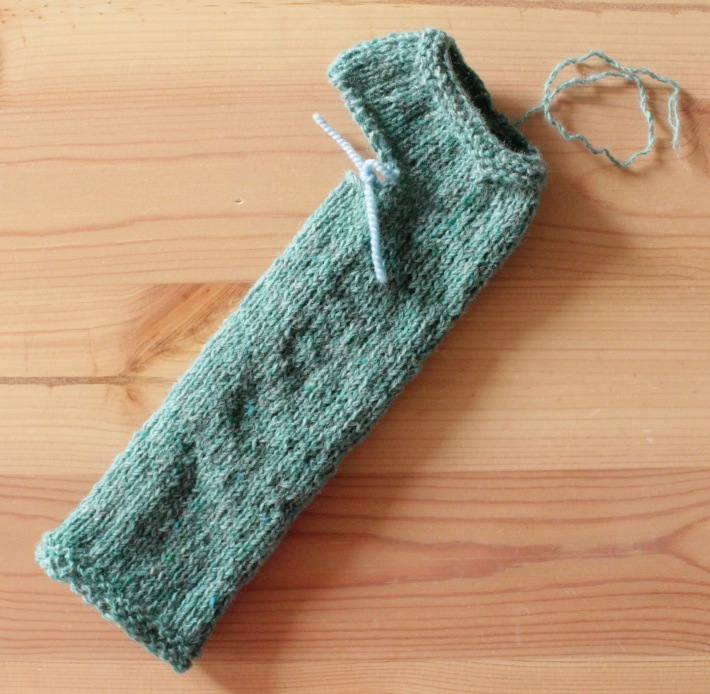 Continue to next time...