The pattern of the both ears is same.

round1

Please refer to the explanation and several pictures of right leg(7)round 1.
Distribute the 6 stitches from your scrap yarn onto two double pointed needles.
Join new yarn(with main color)Remain 20 cm of yarn at the face to sew an ear, Pick up 6 stitches at co(increases).A marker is put in the center of the increased 6 stitches.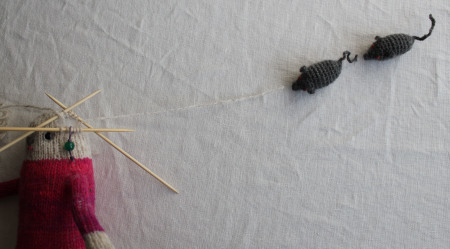 round2 k12
round3 k12
round4 k1,k2tog,ssk,k2,k2tog,ssk,k1
round5 k2tog,ssk,k2tog,ssk
Finally,it is 4 stitches. cut the yarn.

Stuff a little polyfill in the ear of a cat. fasten off.

Turn an ear of a cat to the front and sew the joint.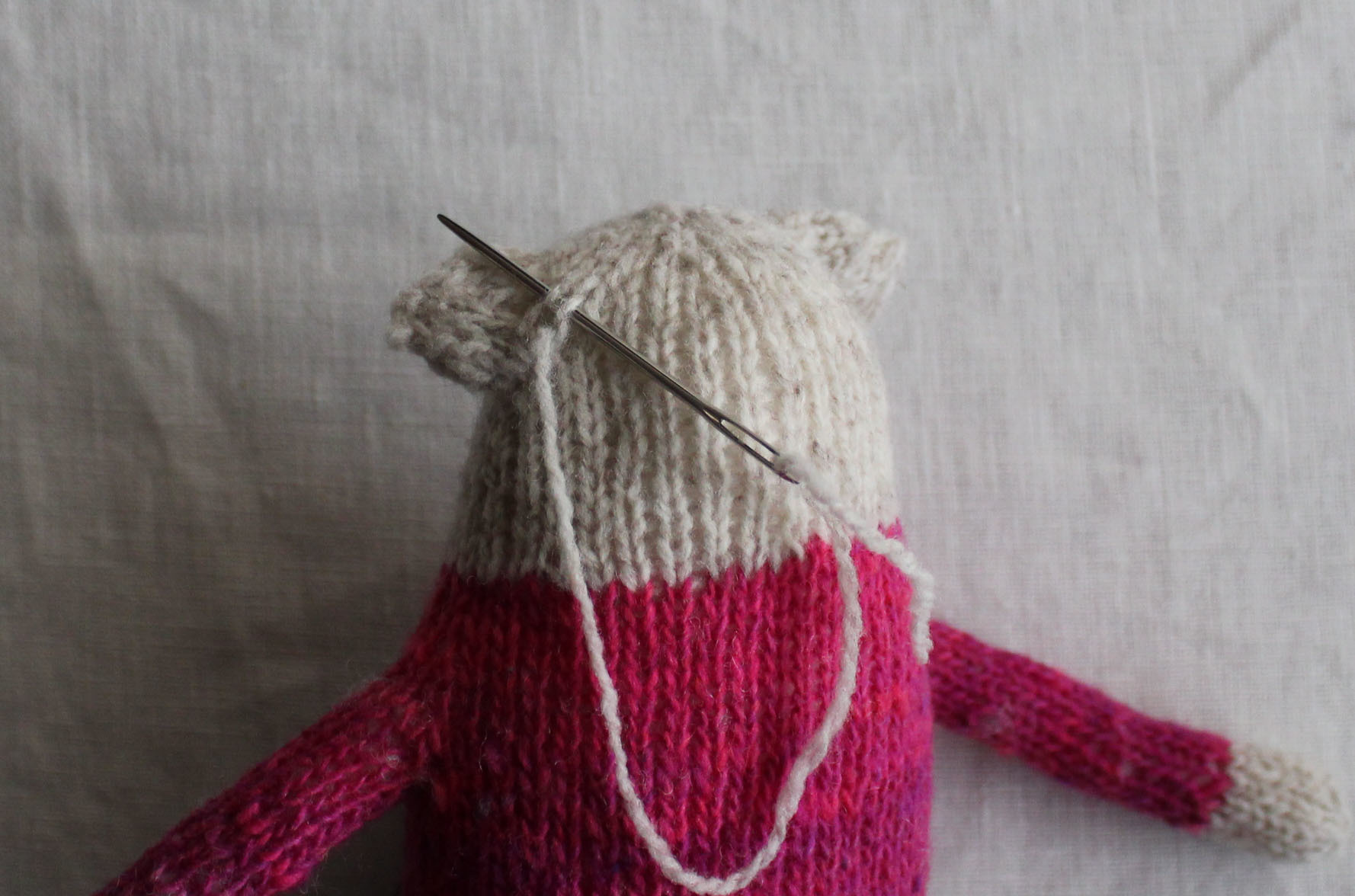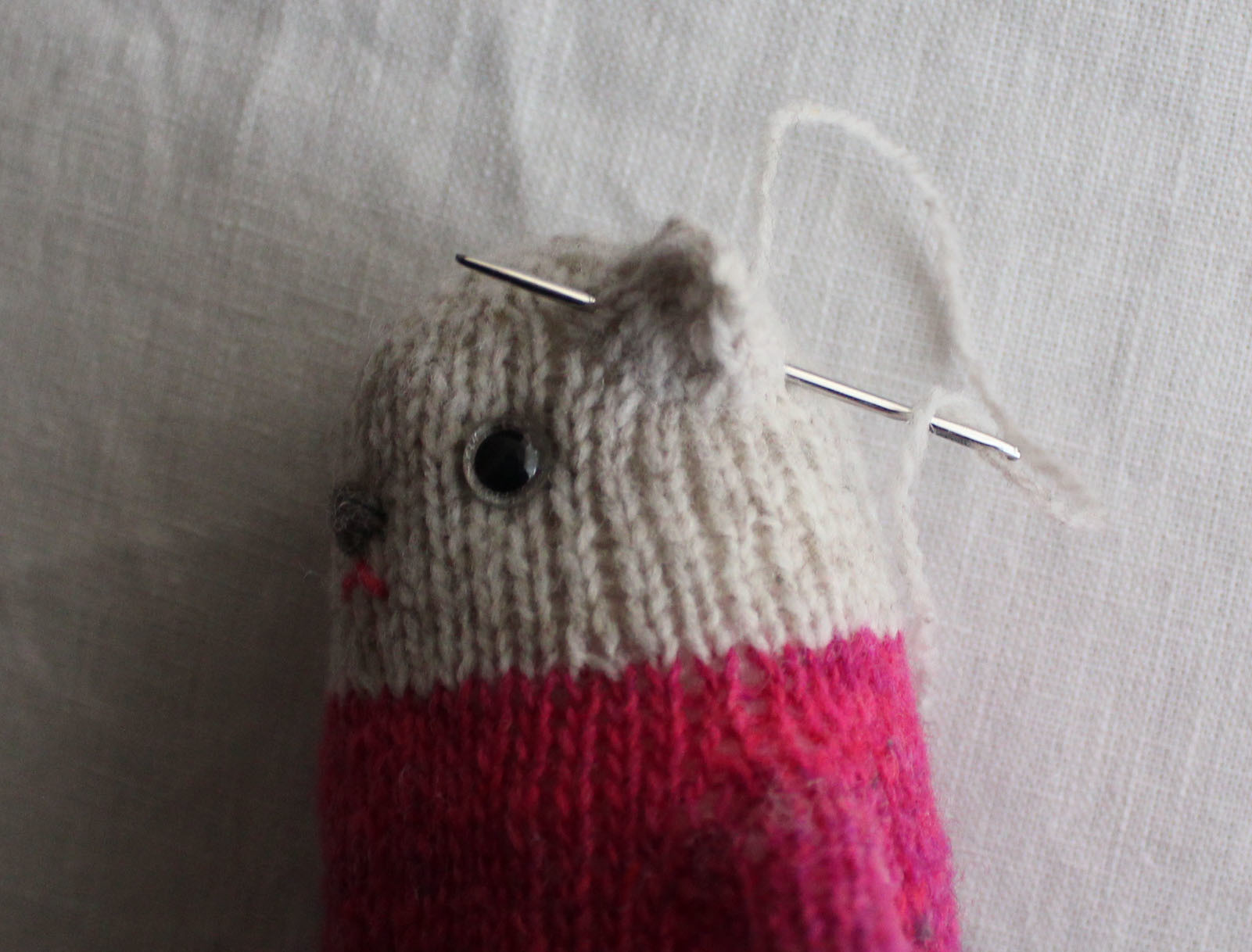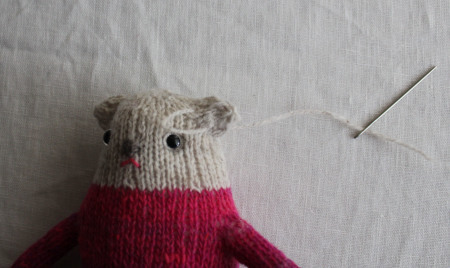 A cat has completed it.
Knit until the end, and thank you very much really truly.