The pattern of the sleeve of right and left is the same.
Distribute the 14 stitches from your scrap yarn onto three double pointed needles.(3 mm needle)
Join new yarn, Pick up 4 stitches at underarm.
The end of connected yarn is reserved on the face.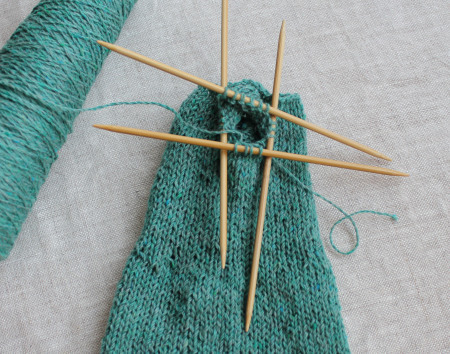 Then k2tog(with the stitch<make one>which you picked with the left needle)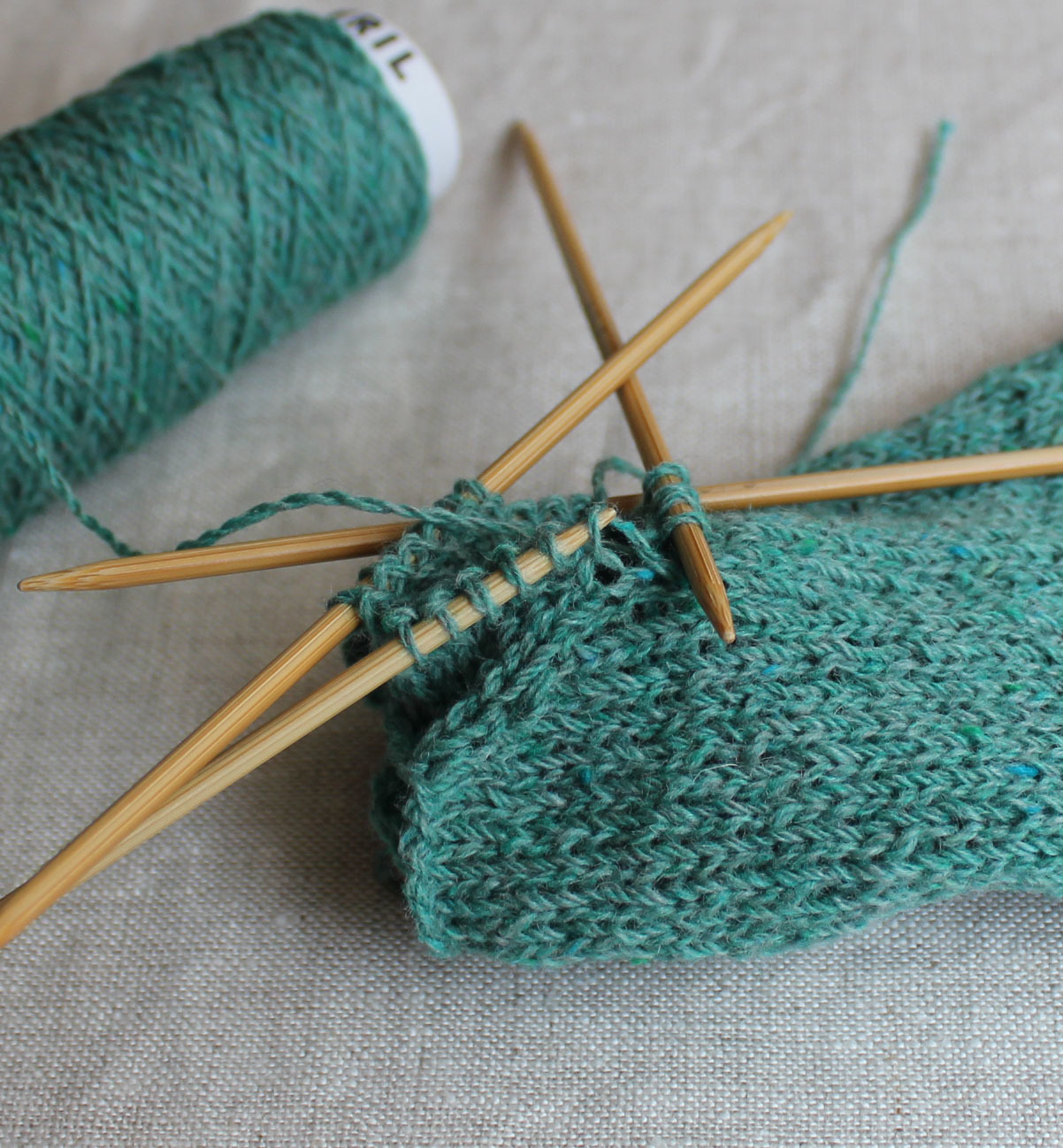 k12,sL1k(slip 1 stitch knitwise)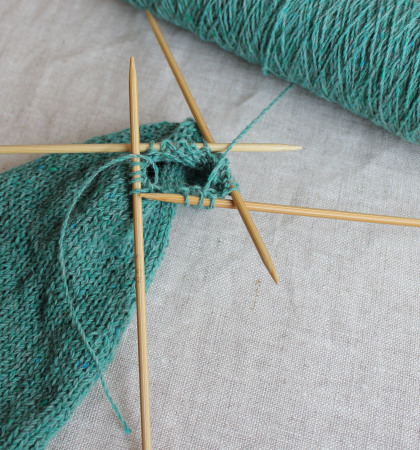 The next work begins to pick up yarn under the first stitch of the next needle,and makes 1 stitch. The stitch is twisted. and it's to the right needle.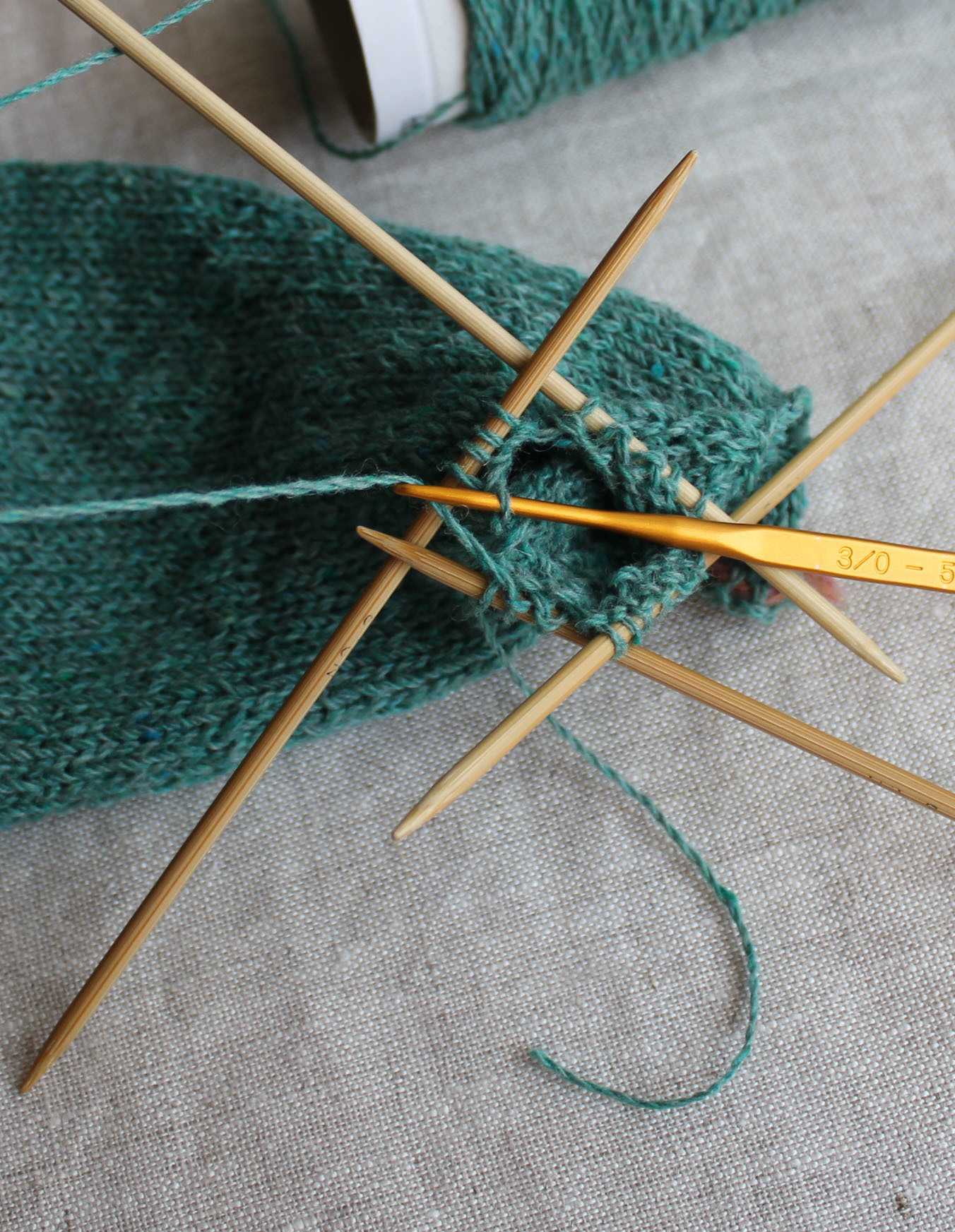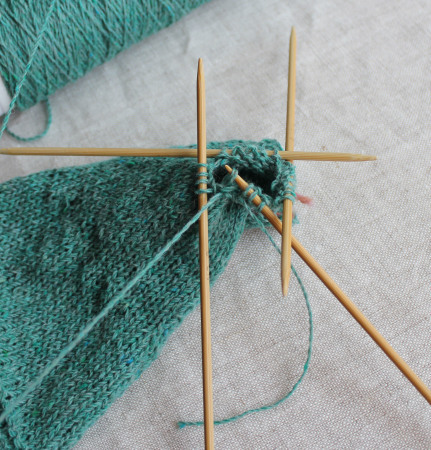 Then you cover the stitch with the right stitch(slip 1 stitch knitwise),
k2,pm(A marker is in the middle of the underarm)
Bind off in purl stitch. 4.5mm of needle.